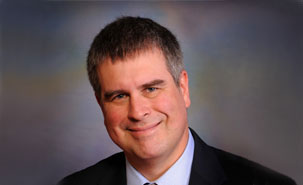 The Université de Montréal has excelled at the 2010 Natural Sciences and Engineering Research Council of Canada (NSERC) Awards. Three Université de Montréal researchers won major prizes, including the NSERC Gerhard Herzberg Canada Gold Medal for Science and Engineering, which is the country's highest scientific honour.

Professor Gilles Brassard, inventor of quantum cryptography and founder of quantum information science in Canada of international renown, received the Gerhard Herzberg Gold Medal that comes with a $1 million grant for university-based research.
The NSERC John C. Polanyi Award was presented to a team of astrophysicists, led by Université de Montréal Professor René Doyon and his students: David Lafrenière now a post-doctoral astrophysics student at the Université de Montréal and Christian Marois who currently works at the National Research Council of Canada. Dr. Doyon and his team captured the first-ever image of a planetary system outside our own solar system. Their achievement has ushered in a new era of imaging exoplanets; an important step towards characterizing the diversity and physical properties of the universe's planetary systems.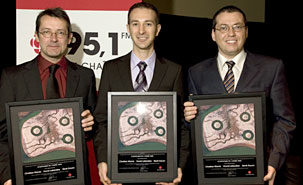 Delphine Bouilly, a Université de Montréal doctoral student in physics under the direction of Professor Richard Martel, received the NSERC André Hamer Postgraduate Prize for her research into the electrical properties of carbon nanotubes and assessing their suitability for use in electronics. "NSERC awards are highly coveted," says Joseph Hubert, vice rector of research at the University of Montreal, as he lauded recipients. "This year's winners bring together a pioneer, a breakthrough team and a promising future researcher. These prestigious awards recognize their research excellence and provide our scientists with the incentive to intensify their efforts in pushing the boundaries of knowledge."

NSERC President, Suzanne Fortier, stressed the importance of research achieved by frontrunners. "NSERC award-winners are brilliant examples of what Canadian science and research has achieved. They highlight the great promise of breakthrough discoveries," she says. "All Canadians should be very proud of what these women and men have accomplished."

On the Web:

Media contact:
Sylvain-Jacques Desjardins
International press attaché
Université de Montréal
Telephone: 514-343-7593
E-mail: sylvain-jacques.desjardins@umontreal.ca
Twitter: http://twitter.com/uMontreal_news